I'm a working mum with two small children, which makes it impossible for me to attend regularly a yoga class. There are always changes at short notice. For me, private classes mean a regular yoga practice, even if we have to arrange the classes differently from week to week. Mia always tries to squeeze me into her schedule. I feel very comfortable during the lessons. Mia helps me to solve my shoulder problems. She demands the right amount of discipline and yet we don't exaggerate. Yoga with Mia is a time-out only for me.
Karina B.
We are Yoga beginners and met Mia in a Beginners class. After that, we decided to take private lessons with Mia because we love the personal assists and support. Mia doesn't have a standard programme that she simply applies for every student. Instead, she responds 100% to our wishes and needs. Through the individual focus, we work specifically on our deficits. After only a few weeks with Mia, we feel a significant improvement in all areas – mobility, strength and balance. It's so much fun to see big progress happening so fast. With group lessons we would never have come this far in such a short time.
I've been practicing different yoga styles for over 25 years now, but only since I started training with Mia, I've learned the correct alignment of my joints. Thus, my yoga practice has improved enormously. The individual lessons are really worth it.
Sophie Auer-Weingärtner
Heilpraktikerin
We've been with Mia for almost a year and are still enthusiastic about practicing Yoga with her. She knows how to deal competently with existing limitations and how to improve them in a focused manner. We always look forward to spending time with Mia, because our increasing mobility gives us a sense of well-being. Absolute recommendation!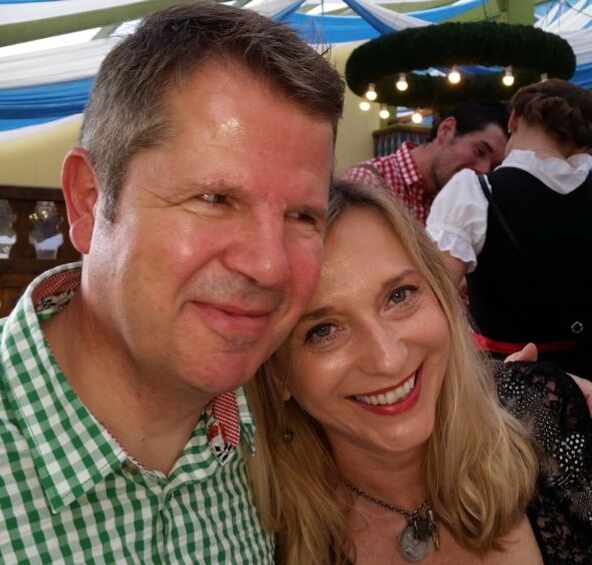 Ulrich & Kerstin Scharringhausen
Ich habe zum Geburtstag einen Yoga Gutschein bekommen. Meine Begeisterung hielt sich in Grenzen, da ich nicht wusste, was es ist, was man da macht und vor allem, was das bringen soll.
Nach dem Anfänger Kurs mit Mia bin ich jetzt total begeistert und mittlerweile übe ich auch selbst zu Hause.
Die Yoga Stunden mit Mia sind sehr angenehm und professionel. Mia unterrichtet kleine Gruppen, wodurch man viel lernen kann.
Yoga hat meine Einstellung im Leben verändert und meine Zufriedenheit und Seele gestärkt. Ich kann nur jedem empfehlen, Yoga mit Mia zu üben.
U. Pawlik